Posts for tag: dental care
By Legacy Dental Care
September 17, 2018
As summer ends and back-to-school time emerges, family routines change. Mom and Dad, make sure your children stay with the good oral health habits you've helped them establish. At Legacy Dental Care in Woodbridge, Dr. Sowmya Punaji is the dentist who helps families keep smiles bright and healthy no what the time of year. Here are some tips for great smiles as the school year approaches.
Those good habits
Your children's oral health rests on:
Twice daily brushing (with your supervision if your child is young)
Daily flossing (do it for your youngster under six years of age)
A tooth-friendly diet high in calcium, fruits, vegetables, lean protein, and whole grains and low in processed sugar
Six-month cleanings and check-ups at Legacy Dental Care
With that school bus coming and homework pressing your evenings, remind your kids, and yourself, that these habits are a priority. So, right after breakfast and right before bedtime, take five minutes to keep your children at the bathroom sink, brushing and flossing as they should.

Also, when check-up time rolls around, ask our office team for an appointment which makes sense for you. Don't crowd it between soccer and piano lessons, but leave enough time for a relaxed drive to and from the office. Remember, if you're tense about dental care, children will be, too. This is especially true for more complex procedures.

Other tips

1. When shopping for school supplies, stock up on toothbrushes, toothpaste, and floss. Late summer and early fall sales usually include personal care items for college students who are leaving home for dorm life.

2. Keep Dr. Punaji's phone number in your contacts in case of a dental emergency. School sports and club activities can cause injures such as cracked teeth or lost teeth, broken orthodontic wires and more. Stay prepared with a dental first aid kit to include floss, bottled water, orthodontic wax, sealable plastic bags and sterile 4x4s.

3. Pack nutritious snacks and lunches that your children actually will eat and enjoy. Include hard cheeses, yogurt, whole grain crackers, and favorite fruits and veggies.

4. Ask your Woodbridge dentist about a mouth guard if your child plays sports. The National Youth Sports Safety Foundation says mouth guards can spare kids knocked out and broken teeth, dislocated jaws and oral lacerations.

Healthy smiles

They're worth so much. At Legacy Dental Care, Dr. Sowmya Punaji and her team partner with kids, parents and caregivers in achieving awesome oral health. Please call the office today to schedule fall and winter check-ups: (703) 494-4490.
By Legacy Dental Care
November 14, 2016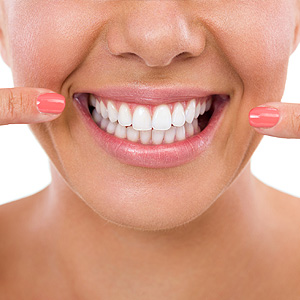 You might see your teeth and gums as separate parts of your mouth. But we dentists see them as a unified biological system, each of them contributing to your mouth's various functions: eating, speaking and, of course, smiling.
The teeth-gum-mouth relationship is also a factor when things aren't going well. Tooth decay, for example, doesn't suddenly appear — conditions have to be present in the mouth to cause it. The same can be said for periodontal (gum) disease or bite problems.
So the best approach in dental care is to consider the whole — to first learn all we can about your mouth. We need to understand not only your current problems but also your health history and the unique features of your mouth. With this deeper understanding we can formulate a long-term plan that addresses all your individual needs.
We specifically want to identify your individual oral health risks, from your genetic makeup to any past problems with dental disease or the bite. We then want to assess your current state of health: do you have any presence of dental disease? Is any past dental work failing or in need of updating? Are there any biomechanical issues with the bite or bone loss that need to be addressed?
With this more complete picture, we can then prioritize your care and treatment. Some things like gum disease require immediate attention. Other areas such as bite problems or cosmetic issues may require planning and time to fully address. Our aim, though, is to eventually bring you to as high a level of health as your individual situation will permit.
Once we've achieved an acceptable level of health, our aim is to then maintain that level. This includes monitoring for changes in your oral health and intervening when necessary.
As you can see, establishing a care strategy is only the beginning — and care will always be ongoing. In fact, we'll need to modify your care as new issues arise or you experience the effects of aging. Our end goal, however, always remains the same — to help you achieve and keep the most healthy and attractive mouth possible.
If you would like more information on getting the most from your dental care, please contact us or schedule an appointment for a consultation. You can also learn more about this topic by reading the Dear Doctor magazine article "Successful Dental Treatment: Getting the Best Possible Results."